2023 San Francisco Legal Education Conference
Thursday, September 28, 2023 | 8:45 AM - 2:45 PM
Omni Hotel San Francisco | 500 California Street, San Francisco, CA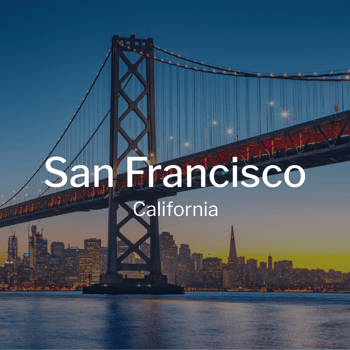 Gordon & Rees attorneys will present stimulating and timely legal education on Thursday, September 28 focusing on cutting-edge trends, case law and recent verdicts. Attendees will earn up to 4.0 California CLE/HRCI/SHRM credits, provided free of charge. Our program will include a light breakfast and lunch.
8:45 AM - 9:30 AM: Registration and Breakfast
Please register and join us for a light breakfast.
9:30 AM - 9:35 AM: Welcome and Opening Remarks
9:40 AM - 10:40 AM: Watch List: Employment Litigation Alert 2023
This panel will provide attendees with critical insights and practical guidance on the most pressing employment litigation issues facing employers in 2023. Our panelists will explore recent legal developments, trends, and best practices to help attendees stay ahead of the curve in managing employment litigation risks. We will discuss key trends and hot-button issues in employment litigation, including wage and hour disputes, discrimination claims, and workplace safety issues. Our panelists will provide insights into new legal theories, recent court decisions, and emerging risks that are shaping the employment litigation landscape. Attendees will learn about recent legal developments and practical strategies for mitigating risk and avoiding common pitfalls.

Speakers:
Amber Eklof / Partner, GRSM
Marcie Fitzsimmons / Partner, GRSM
Mike Laurenson / Partner, GRSM
10:45 AM - 11:45 AM: Latest Developments in Class Action Litigation
This panel will provide attendees with a comprehensive update on the latest developments in class action litigation. Our panelists will explore recent trends, key court decisions, and legislative developments that are shaping the class action landscape in California and beyond. We will begin by discussing recent developments in wage and hour class action and representative litigation.

Speakers:
Mollie Burks / Partner, GRSM
Sara Moore / Partner, GRSM
Sat Sang Khalsa / Partner, GRSM
Seth Weisburst / Partner, GRSM
11:45 AM - 12:35 PM: Lunch
12:40 PM - 1:40 PM: AI FYI: Cutting Edge Technological Issues Impacting Employers
In today's fast-paced and rapidly evolving technological landscape, employers face numerous challenges and opportunities arising from artificial intelligence (AI) and its related applications. This panel aims to provide employers with an understanding of the current and emerging AI trends, their potential impact on the workplace, and strategies to navigate the associated legal, ethical, and operational considerations.

Speakers:
Linda Moroney / Partner, GRSM
Brandon Saxon / Partner, GRSM
1:45 PM - 2:45 PM: Navigating Complex Employment Law: Best Practices for Hiring and Firing in the Current Litigation-Forward Environment
This presentation will provide a comprehensive overview of current employment law topics that are crucial for employers to understand. Our panelists will discuss various aspects of employment law, including how employers can manage the legal risks of hiring while conducting layoffs, the WARN Act and how to ensure compliance, practical strategies for addressing pay equity issues and promoting a fair and equitable workplace, and how to safely hire and fire employees in the current litigation-forward environment. Attendees will learn how to minimize legal risks when making employment decisions and best practices for documenting those decisions. This presentation is a must-attend for anyone responsible for employment law compliance in their organization. Attendees will leave with a deeper understanding of the most important employment law issues and practical strategies for mitigating legal risks.

Speakers:
Alyson Cabrera / Partner, GRSM
Natalie Fujikawa / Partner, GRSM
Brandon Saxon / Partner, GRSM
Marie Trimble Holvick / Partner, GRSM